Yes I admit it, this combination of sweet potatoes and marshmallows sounds peculiar  for my German tongue. I got this recipe from my American husband. This dish is traditionally on our Thanksgiving table. I personally am not a fan of Yams, or also called sweet potatoes. But this recipe so delicious.
Below you will find this recipe for printing and making. It's like most American foods, very easy to cook.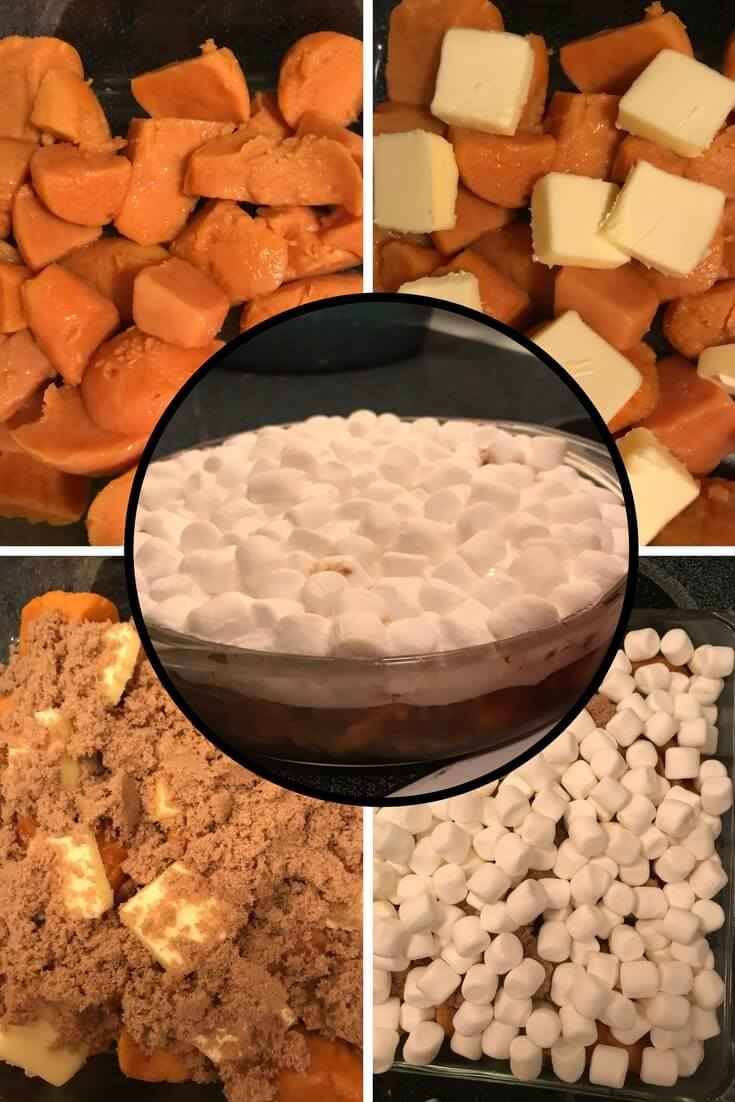 ---
Recipe for yams with marshmallows
Yams - Sweet potato with marshmallows recipe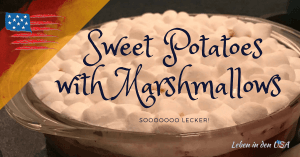 Sweet Potato with marshmallows is an awsome way to eat Yams.
Type: Side Dish
Cuisine: American
Keywords: Yams
Recipe Yield: 8 portions
Preparation Time: 5M
Cooking Time: 55M
Total Time: 1H
Recipe Ingredients:
1 Can Sweet potatoes / Yams 1 can 40 oz or fresh cooked
1 Pinch nutmeg
1 Teaspoon cinnamon
1/2 Stick butter
1 Cup brown sugar 180 g
1/2 Bag mini Marshmallows
Recipe Instructions: 1. Peel and cook Yams or take yams out of can 2. Remove the liquid, but keep 4 OZ/100 ml seperate 3. Put Sweet potato's into a greased pan 4. Mix liquid with cinnamon and nutmeg and put over the yams 5. Put pieces of butter over this. 6. Sprinkle with brown sugar 7. put marshmallows over it 8. In the oven at 350 F/180 für about 40 minutes